So you're ready to travel and you need cheap flights to Mexico? Of course you do. Who wants to pay full price for flights?
When you start planning a trip, the airfare can be what makes or breaks your budget. International flights used to be very expensive and while competition has forced the prices down a lot in recent years they can still be expensive. Add a family or more than one person to the mix and the flights costs alone can be what determines whether you vacation abroad or just stay home and sit in your backyard on vacation. The price of tickets can put take a big bite out of any travel plans.
After all if you decide to go on vacation but after research find your flight is too expensive, you might decide to "wait awhile". Ultimately, the trip gets put on the back burner and maybe never happens. That would be a big regret right?
But there's not just one way of doing things. And if you know where to look for cheap fares you can find them and make your trip a reality – but the key is knowing where to find them.
Below are 5 tips to finding a cheap flights to mexico right now. If you expand your horizons and look in some different ways you'll never pay the most for your ticket!
Be As Flexible as Possible With your Dates
Prices for airline tickets can vary a lot according to various factors. Holidays including Christmas, Thanksgiving and Easter Week can make a big difference in prices to the same destination. If you want to travel to Mexico at Christmas or "Semana Santa" (Holy Week) you definitely won't be paying any discount prices for your ticket.
Basically, what that means is it's supply and demand. If you want to go somewhere at the same time everyone else goes then your ticket is going to be pretty expensive.
The key to getting a deal is flexibility on your part, not on the part of the airline. Try to be a bit more flexible with your dates and fly on the shoulder season. If you definitely must travel on specific dates then you'll be pretty stuck with exactly the prices the airlines tell you and you won't have a chance at getting a discounted rate.
If you can stand changing your dates a little bit and fly just on the end or the beginning of the most popular seasons you stand a good chance of getting a cheaper deal.
Remember too that everyone wants to fly on a weekend. If you can modify your plans a bit to fly during the week you may get a better deal. If you can be even more flexible than that and fly late at night or super early in the morning you also increase your chances of a discount. Because people don't really want to fly at midnight or at 4 in the morning right? That's where you may have the advantage.
Even a small change of a day or so in your intinerary and flying at night or early morning could mean the difference of hundreds of dollars.
Fly Budget Airlines Whenever you Can
Years ago you used to have very little choice when it came to airlines. There was a couple of expensive airlines and there weren't any other choices especially for cheap flights to Mexico from Canada or the United States.
But things have changed and these days you not only can fly to Mexico cheaper but also around the world.
There are definitely more choices now for budget airlines in Canada and the US. Chances are that not all of them will fly to the destinations in Mexico where you want to be but most likely one of them will. They might not be as comfortable since you're not paying for premium service but they definitely get you where you want to go.
Below is a list of the cheaper budget airlines in Canada and the US. Check each one individually for the destinations in Mexico where they fly.
Canada
Westjet
Flair Airlines
Rouge (Air Canada)
Porter
Air Transat
Sunwing
Swoop Airlines
and in the United States take a look at:
Sun Country Airlines
Spirit Airlines
Frontier
Allegiant Air
Southwest
Jet Blue
Budget airlines are a good alternative to the big airlines. But make sure you're careful when booking. They make their money by charging for fees. They will charge you for checked bags, an extra bag, food, or anything they can think of . Make sure you add up your ticket cost and all the fees that you've chosen to in order to make sure your ticket doesn't end up costing you MORE than a regular premium airline. Do your research!
Use your Travel Points and Air Miles
If you anticipate travelling anywhere in your future, you should be signed up for a travel rewards credit card.
One of the best ways to get free flights, free hotel stays, upgrades, bonuses, accesses to airport lounges etc is by getting a good rewards credit card. In our family, we put all charges on our credit card during the year when we're not travelling. We then start acruing travel points for our visits to Mexico. This is called "travel hacking" and its an extemely effective way of getting discounts.
Try to put as much as possible on your credit card even your mortgage, renovations, utility bills and the like. It all adds up during the year and when you go to book your flights you may manage to even get free flights. If not free it's an easy way of getting your tickets discounted or getting free events for your family or yourself.
If you're smart using this system you can travel often and possibly even free. The easiest way to get started doing this is to check with your bank to find the best travel reward cards. You can also do a google search on "compare travel credit cards" to find sites that will give you comparisons on different cards.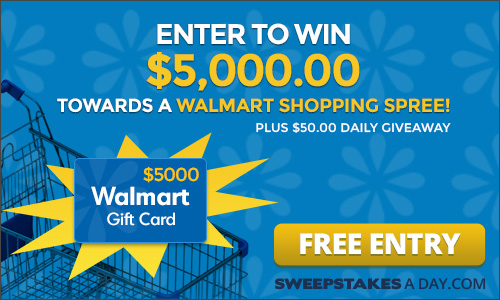 There is no one perfect card. There are a lot of factors at play, where your live, fees associated with the cards and what actually works for your lifestyle. Do the comparisons and choose the best one for you and start charging! Of course remember to pay your card off every month. You don't want to get in major debt cause then you won't be travelling anywhere right? Just sayin'.
Book Your Cheap Flights to Mexico Early….But be careful
The closer you get to your day of departure the more the prices on your ticket will rise. So booking earlier is definitely a must. But be careful because you don't want to book TOO far in advance.
Don't book more than 2-4 months before you leave. Airlines will start rising their prices higher and higher the closer you get to lift off but they are also based on demand. So if the flight has not had too many bookings they may lower prices just before departure as well in order to get a lot of last minute bookings.
This rule isn't written in stone though. And there is no way of guaranteeing your fare. Sometimes its best just to bite the bullet and book your flight. Yes, the flight might drop a few dollars before departure but it could also rise a lot as well. Do you really want to take that chance? Sometimes if you've found a price that seems reasonable it's best to just book it instead of spending hours on trying to find a discount of a few dollars.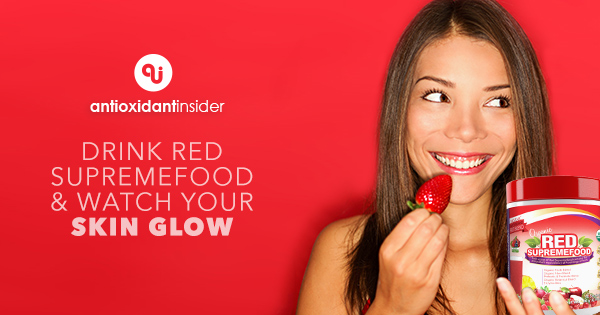 Choose More Than One Airline
If you book one airline to your Mexican destiantion , you'll only be able to book that one airline and their partner airline. That means you have to pay whatever price they decide to charge you.
Usually that is economical. But there are times when it may be worth booking separate airlines. For example when flying from Canada most flights, if not direct, fly through Mexico City. I almost always book my flight from Vancouver to Mexico City and then choose a completely different budget airline to book my flight from Mexico City to Huatulco, Mexico. This generally saves me money instead of purchasing one ticket. I can also be more flexible with my itinerary.
This can be a bit more work but if you are familar with Mexico you may know that they have budget airlines that fly within the country that are very cheap. Some of these are:
Volaris
Interjet
Aeromar
Viva Aerobus
Tar Aerolineas
Calafia
Aerotucan
If you don't like the prices of your regular airline from Canada or the US to Mexico try booking separately. You might actually end up saving a good chunk of money if you're willing to invest a little time and effort!
Start Planning Your Cheap Flights to Mexico
Hope some of these tips get you a few discounts. When I travel I generally start planning my trip to Mexico with Cheapo Air. They have last minute flights and you can search based on price. Here's the info below so you can check it out too!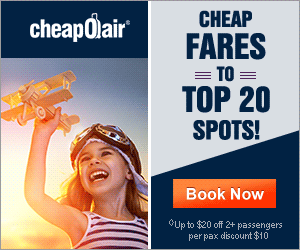 Do you have any cheap travel ticket tips? If so, let me know in the comments
Happy Traveling!
Next: 5 Things You Must Know About Mexico
---